EVOLVE in 2021 - play to survive ONE BILLION YEARS OF FAMILY FUN
Evolve is a fast moving card building game. A true 2 to 6 player game for ages 9+. It's really easy to learn and takes around 45 minutes to play. Think of it as animal dominoes with BITE!
Evolve is a new family board game for those who want something a little more interesting than traditional board games . Player's interact with one another to gain the best habitat for their playing pieces . The aim is to be first to create a path of six era cards ( the habitat of creatures from bygone eras ) and reach the end of their path with their playing piece. Era cards can be gained in several ways including by an auction (bid for habitat) . All the while natural events ( Thunderbolts) can spring up at random and hinder or sometimes help a player in his quest to reach the end of his/her path. Designed in Leicestershire.
Evolve costs £9.99 plus £2.70 postage UK mainland only.
We offer all purchasers of Evolve free game updates for 2022. Please email us with your contact details when purchasing , stating "please let me know about any updates"
Please contact info@super-apegames.com to place orders or if you have any questions including queries on shipping outside the UK.
Pay by PayPal - send payment to "info@super-apegames.com".
30 Day Money Back Guarantee - Game cost will be refunded if game is returned. Buyer pays return postage.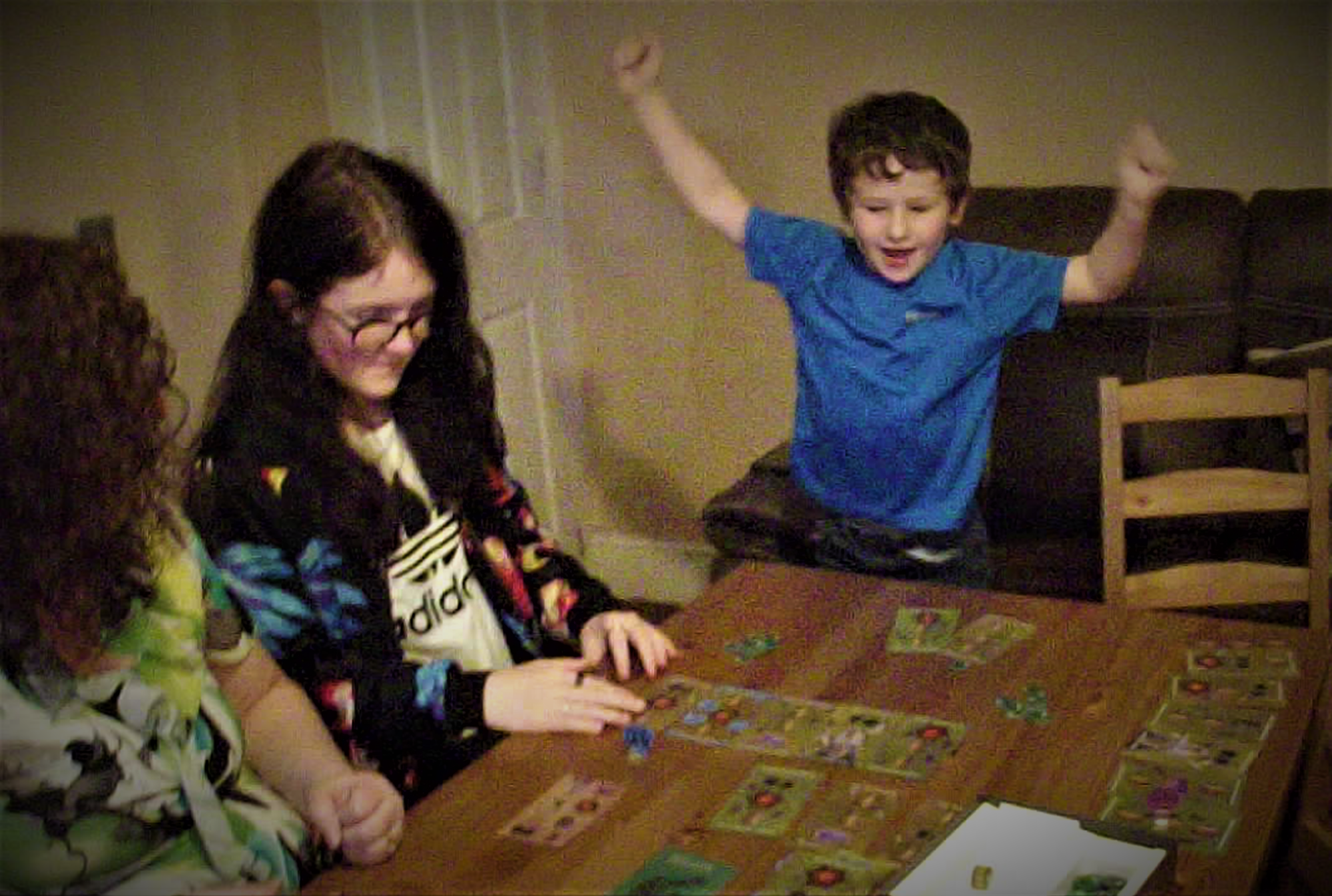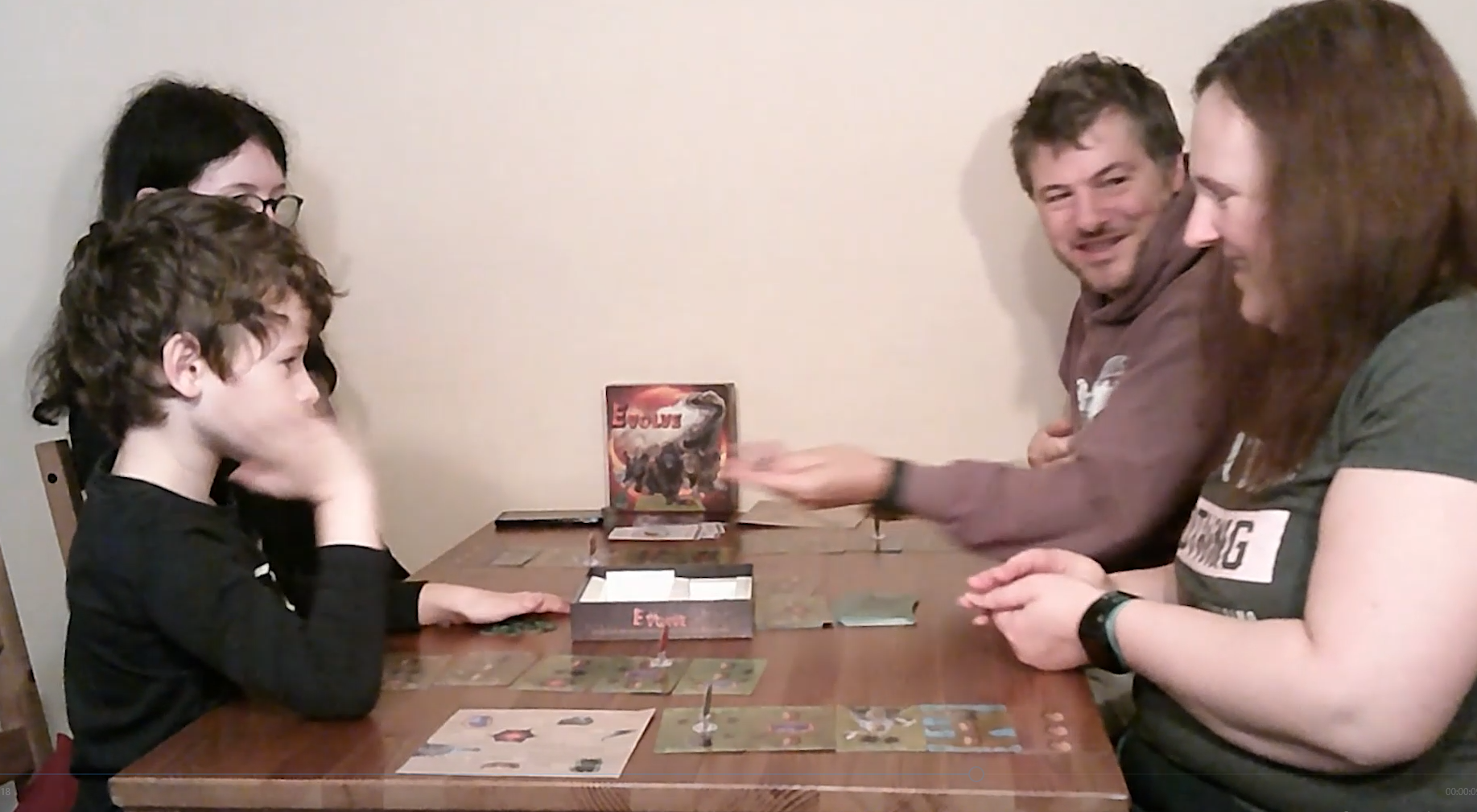 Evolve box design & Help CarD
When the dice shows the Thunderbolt symbol select a Thunderbolt card and complete the action described on the card.